Next, to Attack Madness and Raid Madness, there is another event that combines both attacking and raiding. More interesting is that in these special events you can complete your missions even faster. If you get three special items, like ice creams or diamonds you get ten times the number of spins you betted. How you can beat this? There is only one way! I'll show you how.
How to play combination events in Coin Master
In Special events, you have to collect items like ice creams, diamonds or other items. A complete tutorial on these events you will find on the Coin Master support pages. The only thing you have to remember in this experience is that the number of items you have to collect to complete the missions is raising quickly. But how can you make a profit? Don't mix these events up with the side events like Balloon Frenzy or Village Master.
Check Facebook for winnings in special events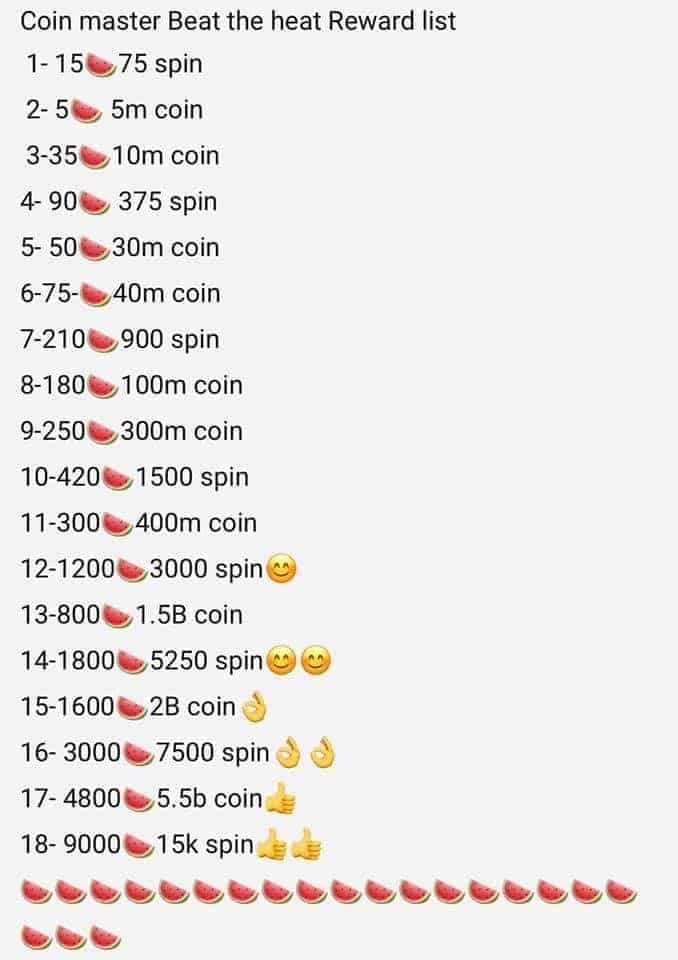 During certain periods people create lists of the rewards in special events. these lists help you decide when to play on or stop. The best way is to stop after getting extra spins. You can use them in next experiences. An example of a list for the camp event in august 2019 you will find here.
Tip: If you are close on completing a mission during an event these free daily spins can help you big time! Get them before they expire.
Follow these tactics
In this event, the fastest way to get items is to look for the 3 items in a row. These don't come a lot. You should find the pattern to know when these items come. In most cases, there is a pattern in which you get 3 attacks followed by 1 raid, followed by 3 attacks and again 1 or two raids and then 3 items appear. So just play at low bet during attacks, play maximum bet when raids are up (so you can stock coins fast. You need them for your next village.) and when 3 items are up, raise the bet to maximum again.
What if you play differently on the special events?
It is possible to get coins and spins in other ways too. If you lower and raise your bet at the right moments you can still win at these events, but it will become more difficult. How would you like to play for 10,000 spins?
What are your tactics?
What do you think is the best way to play special events? Do you have tricks that helped you crack it. Let us know! If you are looking for other ways to grow your coins stack you might consider the Coins Craze event!
Last Updated on December 1, 2023 by Erik Dekker