In Coin Master there are always events like Raid Madness or Attack Madness. Next to these main events there are other events like Bet Blast or Cards Boom. Or Mini tournaments. In these tournaments you can win spins, coins, xp, chests or in Joker tournaments even a gold card. What are the chances of winning in these tournaments?
How do these tournaments work?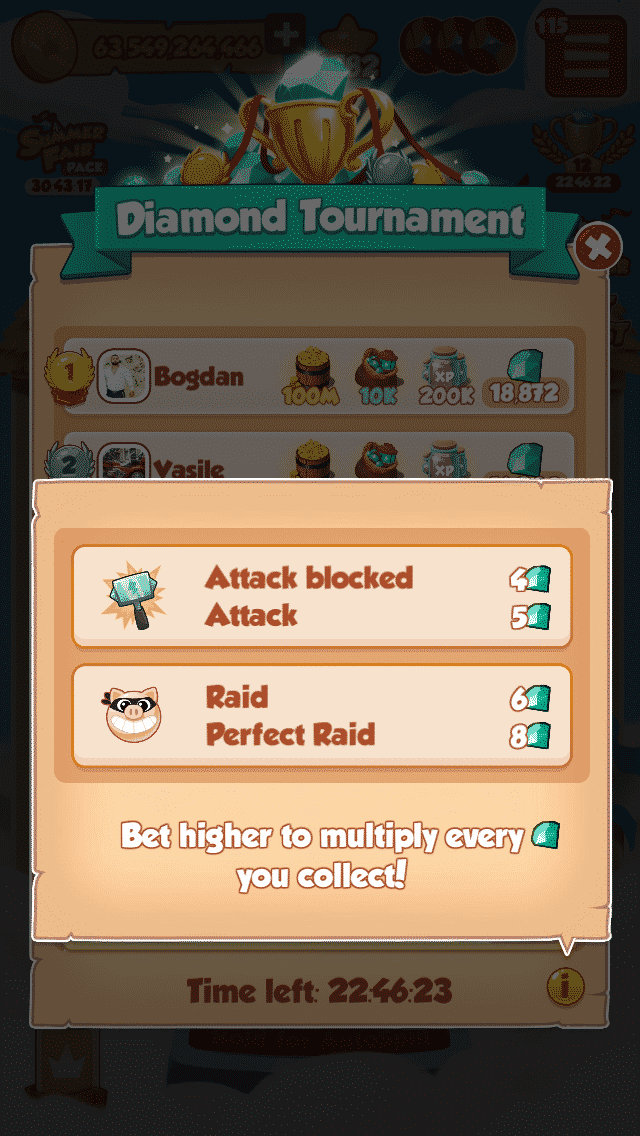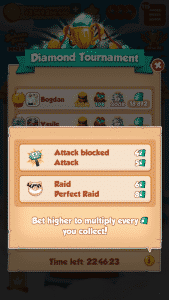 Tournaments are played in groups of 50 people. If you qualify (that is get enough points) you are added to a group. In this group of 50 people 10 win a price. That seems like a big chance of winning. More on how to play tournaments on the website of Moon Active.
Should you play mini tournaments?
Better not. Chances of winning are small. It seems Coin Master Bots take all the big rewards. And if you want to win it will cost you that much spins you won't gain on it. But of course it is up to you if you want to play. Just follow the tips below.
What if you do want to play tournaments?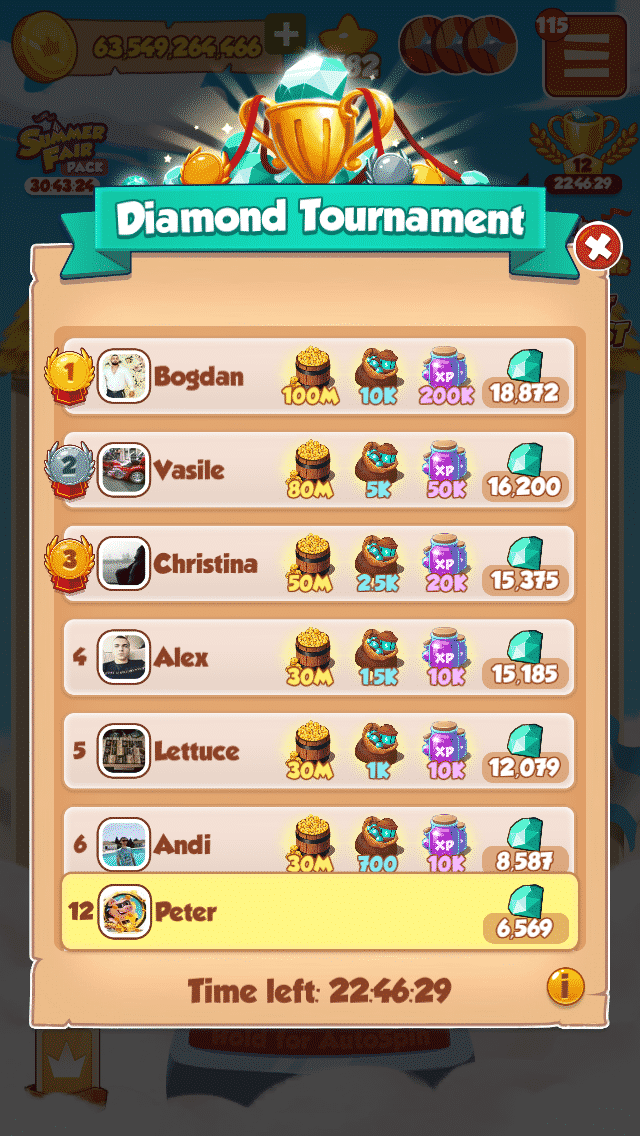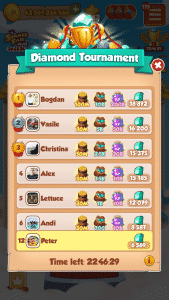 If you want to play these tournaments there are a few strategies you can follow:
Only play mini tournaments by finding the pattern for rewards. If you can get rewards for raids and attacks only bet maximum if you think one is coming up.
Just play the regular events very long, so chances of ending up high in mini tournaments get bigger.
Feel lucky 😉
How to make mini tournaments work for you
There is a way though how you can make mini tournaments work for you. Most mini tournaments have "Extra rewards". These rewards are xp, spins and coins. You win these not by making your way up the ladder, but for getting a number of attack and raid points. If you play during these tournaments you get some extra rewards just for playing and not having to worry about if you make it to the top 10.
Final thoughts about mini tournaments
When reading about strategies how to play these tournaments I found chances of winning depend on your spin stack. The lower the number of spins you have, the less points the winner will have. This makes it difficult also for you, but if you have a stack of coins ready for finishing a set it might be nice to play.
Tip: If you decide to play tournament get your free daily spins AFTER you started playing. This way this won't effect your chances to win.
Last Updated on March 5, 2023 by Erik Dekker