Coin Master is a really nice game in which you earn coins and build villages. If you start playing you probably will advance really quick and build villages fast, but after a while villages become more expensive and it takes a while before you get to the next village. For general tips and tricks go to the Coin Master help files. There are ways to play this game easier though, so if you follow our game plan you will enjoy this game even more!
Coin Master tips and tricks
Build villages in Coin Master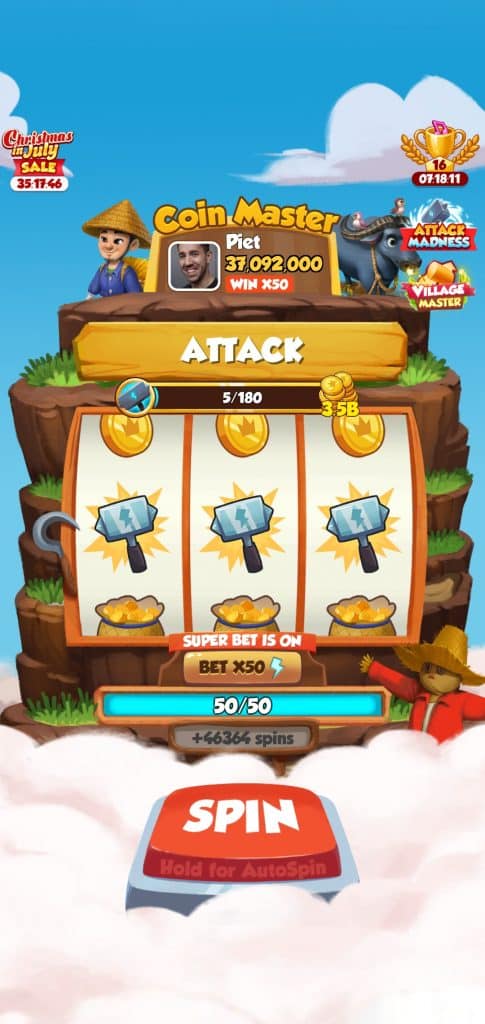 To win this game you have to complete villages. Every next village is a little more expensive than the previous. If you want to know how many coins it costs to complete a village look here.
Attacks and raids
Besides spinning you can get coins for attacking and raiding other players. There even are special events for that. Use these to your advantage!
Collect cards
To play this game you have to have spins. You will get 5 every hour. You can get more by completing card sets. You get them via chests. Buy a lot of chests. Use this list of villages where you can get the most cards out of chests.
Get notified for new Free Spin Links!
Fill out this form to get notified for new free spin links and updates about this website. Don't worry, your data will be safe and secure. We don't sell your data to other companies. You can unsubscribe at any time. More free spin links below this form.
NB. Please note that you have to confirm your e-mail address before we can actually send you e-mails!
To get these Coin Master free spins and coins you have to click ok the link while your Coin Master app is opened. For iPhone users, you have to click on the banner on the page that pops up between the click on this website and your Coin Master game app.
Use your Pets
In Coin Master you have 3 pets who help you during the game. These are Foxy, Tiger and Rhino. You hatch them in the first few villages and complete card sets. These pets help you get more coins or defend your village. Make sure to use them!
Play in events
Every day there are various events in which you can get extra spins, coins and xp to feed your pets. Play them, but play them wisely. Tips on how to play Attack Madness, Raid Madness and Special events you also get here.
More tips and tricks in Coin Master
These and a lot more tips and tricks you will find on this website. If you have any extra tips and tricks please share them!