A lot of people ask how you can get a baby account in Coin Master. First question is why you should have a baby account. A baby account is a second account in Coin Master. People make such an account for several reasons. In this post I give you some reasons why you should have a second account in Coin Master and how you can create another account.
What is a baby account in Coin Master
A baby account is a second account a person creates to be able to play with more than one account in Coin Master. With this second account you start from the beginning and play the whole game again.
Why do people create a new account in Coin Master
There are various reasons why people start a baby account in Coin Master.
To be able to play Coin Master, even if spins are empty on your first account
To get cards you don't have on your main account more easy. A baby account gives you another chance of getting all cards
To do big raids on each other
Most of the time people create a second account because they have advanced on their main account too fast and didn't complete their card collection. With the second account you can stay longer on the lower level sets to get the missing cards. You can share them with your main account. By connecting both accounts you can use the big raids strategy to stack coins in you second account more easy.
How to make a baby account on coin master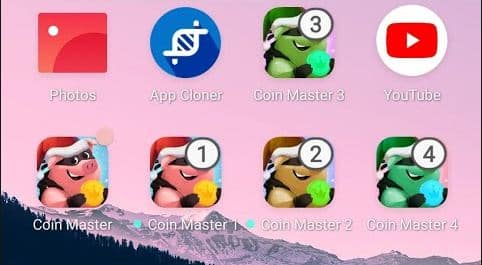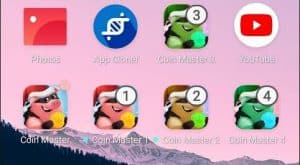 For a second account you need a new e-mail address and Facebook account. Facebook is not too fond of second accounts since one of their rules is you can have only one account and it must be your personal account. Make sure you have a picture of yourself on it, but not the same as on your main account. And preferably not an image you use on the internet somewhere. Facebook must see you are a real person and cannot find out you have an account already. With this new account you can play. Make sure to invite your second account to Coin Master before starting the game. This will give your main account a free extra number of spins.
Switching between accounts
There are several ways how to play with your second account. Most easy is if you use a different device for every account. This way you can install Facebook and Coin Master on both devices separately. If you don't have multiple devices you have to switch between devices. On iOS this means you have to delete the Coin Master game, switch users in Facebook and reinstall the app. On Android you can just delete the app data in Facebook and start Coin Master again. If you are handy with your phone and apps you can use an app cloner to create a sandbox environment in which you can clone and install both Coin Master instances again. If you clone the app make sure you regularly update Coin Master manually, since the cloner app doesn't do this for you.
Get your free spins for both your accounts
If you play with a baby account just make sure you get your free daily spins on both accounts. Switch between them regularly!
Do you have a second account on Coin Master
Please let me know if you have a baby account on Coin Master and what are your tactics on how to use this second account.
Last Updated on March 5, 2023 by Erik Dekker