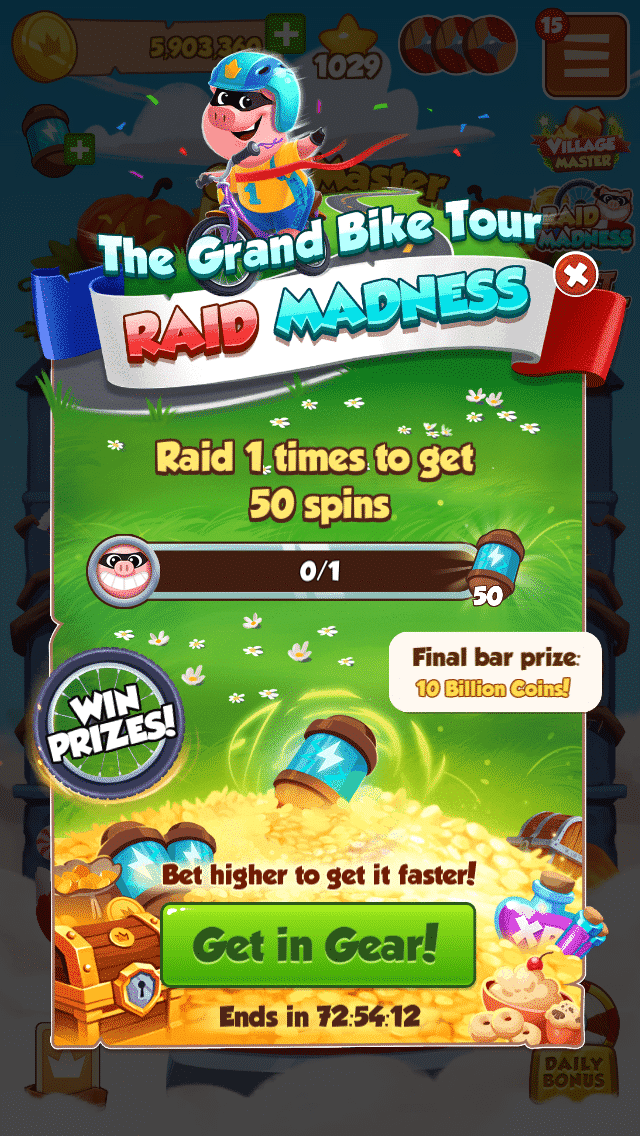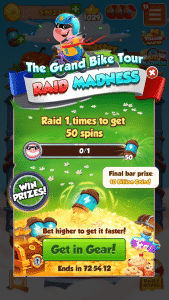 Raid Madness is a common event in Coin Master. In this event you have to raid villages of other people to get massive rewards. In het beginning of this event rewards are low, but you don't need much raids. As you advance in this event you need more raids, but rewards get much bigger. As in Attack Master attacks occur often raids don't. So in order to win at this event you need to play with a strategy. I'll tell you some strategies in this post that will definitely benefit you.
The lazy way to win at Raid Madness
If you want to win at Raid Madness and don't want to get tired just do the following. Wait for a raid and then count spins until you haven't had a raid in like 50 spins. Do this while you bet minimum. After you haven't had a raid in these 50 spins then bet maximum. If you get a raid within these 50 spins then start counting again. After you hit a raid at maximum bet lower your bet to minimum and start counting again. This way you will get a few raids with lowest bet, but the you don't waste too much spins.
A better way to earn from raids
A far better way to play Raid Madness is to count attacks. Most of the time there are like 3 attacks between each raid. So after you have a raid lower your bet to 1x and start playing. Wait until you have had 3 attacks then maximize bet and start spinning again. This way the chances of getting a raid at maximum bet are very large. And it probably will make you loose less spins between two raids.
Get your free spins for a better chance in Raid Madness
Raid Madness takes a few spins to get ahead. If you are on a roll new spins will come quickly. Use your daily Free Spins to get ahead and make a head start in this event.
The most powerful Raid Madness Trick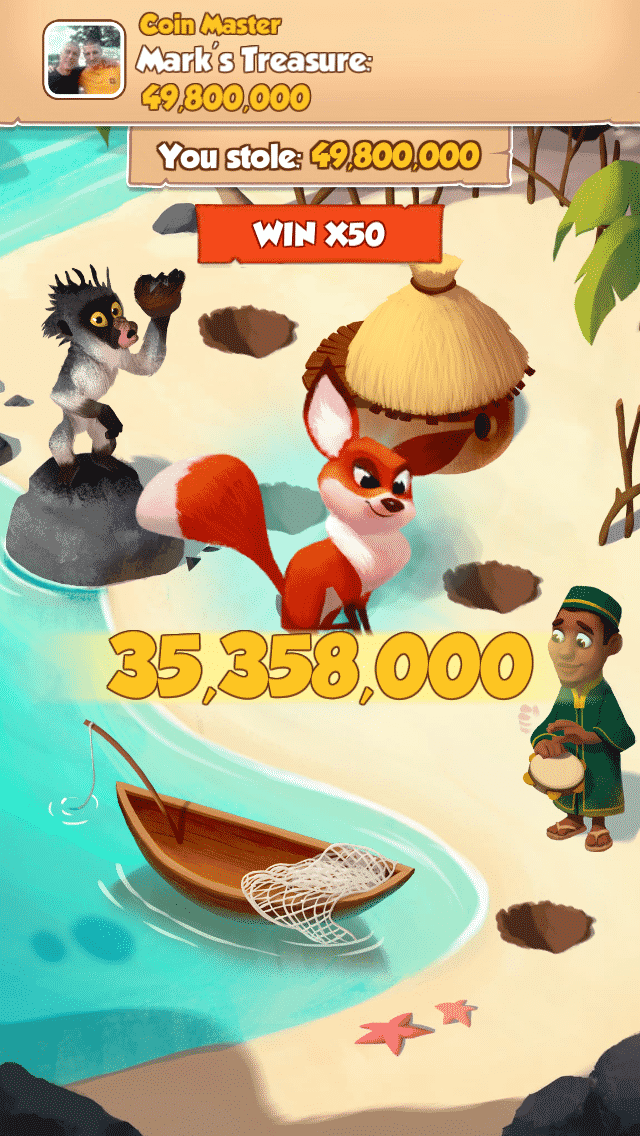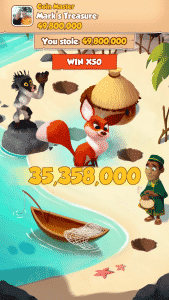 The best way to get the maximum out of Raid Madness is to find the pattern. This Raid Madness trick helps to raise your chances to win. First you have to know that a raid happens on average happens between 50 en 90 spins after the previous raid. But you don't know when it will happen. That's why you start with a low bet and after like 15 raids you raise your bet. Just until you hit the raid. Then you start over again. Check out the details of this trick in our article on the best spinning patterns.
How to complete Raid Madness
Raid Madness had a lot of missions you have to accomplish to complete this event. That's why it is very hard to complete this event. Only players that have tens of thousands of spins are able to get to the finish line. Another important Raid Madness trick is to know when to stop. With the spin pattern in Raid Madness you will finish missions at ease. But at some point you need to stop. Roughly this is when the number of points you need is more than half of the spins you have.
Use Foxy in this event
If you play Raid Madness you can use Foxy to your advantage. Foxy is the pet which gives you extra coins for each raid. This extra Raid Madness trick can more than double the rewards. If you try to get raids at maximum bet you can even get more coins from raids by using the big raids technique. This makes this a very good event to grow your stack of coins.
Raid Madness rewards
It is always good to know the rewards from an event. The Raid Madness rewards differ from tier to tier. The higher the tier, the higher the rewards. But, of course, the more difficult the missions. That said, you get a reward for every small mission within the event. The first mission reward is usually a number of spins. After that reward missions are, in random order, coins, XP, chests, spins, keys, tridents, seasonal chests, Thor's hammers tokens and pet food. All the rewards you can ever wish for.
Earn Spins from Raid Madness
As the main goal for this event is to give extra coins for each raid, you can also win a lot of spins. As we just told that spins are part of the mission rewards you can end up this event with more spins than you had before the event. How? The better you become in reading the pattern, the more efficient you become in completing the missions. Sure, this is easier in the lower tiers, but even at the higher tiers it is possible to end up with more spins than the number you started with.
Three best Raid Madness tricks you'll ever need
Follow these awesome Raid Madness tricks to beat this event:
Use the Spinning Pattern to maximize betting
Use Foxy to get extra rewards
Know when to stop in Raid Madness
What is your tactic to play this event?
How do you play Raid Madness? Do you have a tactic or are you just playing, hoping for some nice raids? Let me know what you do to get the maximum out of this event. Do you need help from the lads from Moon active in this event, you van visit the support page.
Last Updated on December 3, 2023 by Erik Dekker