Team Castle is one of the events you play as a team. In this event you get points for raids and attacks and you use them to build your team castle. In this post I tell you how you get points. How you use them wisely and how you get the most out of this event. And above all, you can read the single most important tip to play this event.
What is the Team Castle
In Team Castle you build a castle in Coin Master with all your team members. A castle consists of 15 pieces. You get them by collecting and donating points. For each of the 15 pieces you collect you get a reward. At least, if you complete them before the event ends. Team Castle is available for all players that have reached village 90 or higher. One thing that is good to remember is that if you enter a team in the middle of an event, you won't be allowed to play. You have to wait for the nee event to start.
How to get points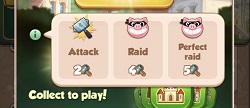 There are three ways to get points in the Team Castle event. For an attack you get two points. A raid gives you 4 points and if the raid is perfect you even get five points. Of course, you need to multiply these with your spin multiplier. You are allowed to play this event if you hit the threshold. Usually this is at 800 points. With our Free Spins Links you can play on and get some extra points.
What can you win in the Team Castle event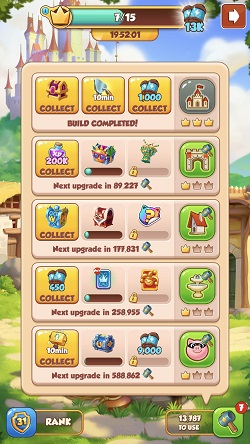 There are 15 rewards in this event. Rewards you can win are spins, xp, special chests, seasonal chests, cards, ultra attack and emotes. If you and your team have enough points for a reward you can collect them. There is, however, an even bigger reward. If your team manages to complete the whole castle you win an enormous reward. This reward depends on the level of your team and is many thousands of spins.
A must follow tip in Team Castle
This event differs from other events in the way you play for rewards. Each player can choose which item they want to buy. This means that you can invest in 5 items at the same time and end up with no rewards in the end. That is why you need to communicate in the team chat to decide which items you are going to buy as a team. If you invest all coins on 1 item you will get this rewards much faster. It is best if 1 player takes the lead in this process.
A bonus tip for this event
As a team you can win a lot of great rewards. It is important though that you collect all your rewards before the event ends. If you have rewards that are not collected at the end of the event you might lose them. On several accounts they were gone. Even though Coin Master promises a timer at the end of the event to collect the available rewards. I saw this on 1 account where I was given a few hours to collect the rewards.
My thoughts about the Team Castle event
At first I thought this event was not that good. The collection of points got slow and it was hard to get nice rewards. But as the time passed, more and more players started playing and rewards could be collected. I ended up with quite some great rewards. So, if you have an active team, this event can be quite good for you!