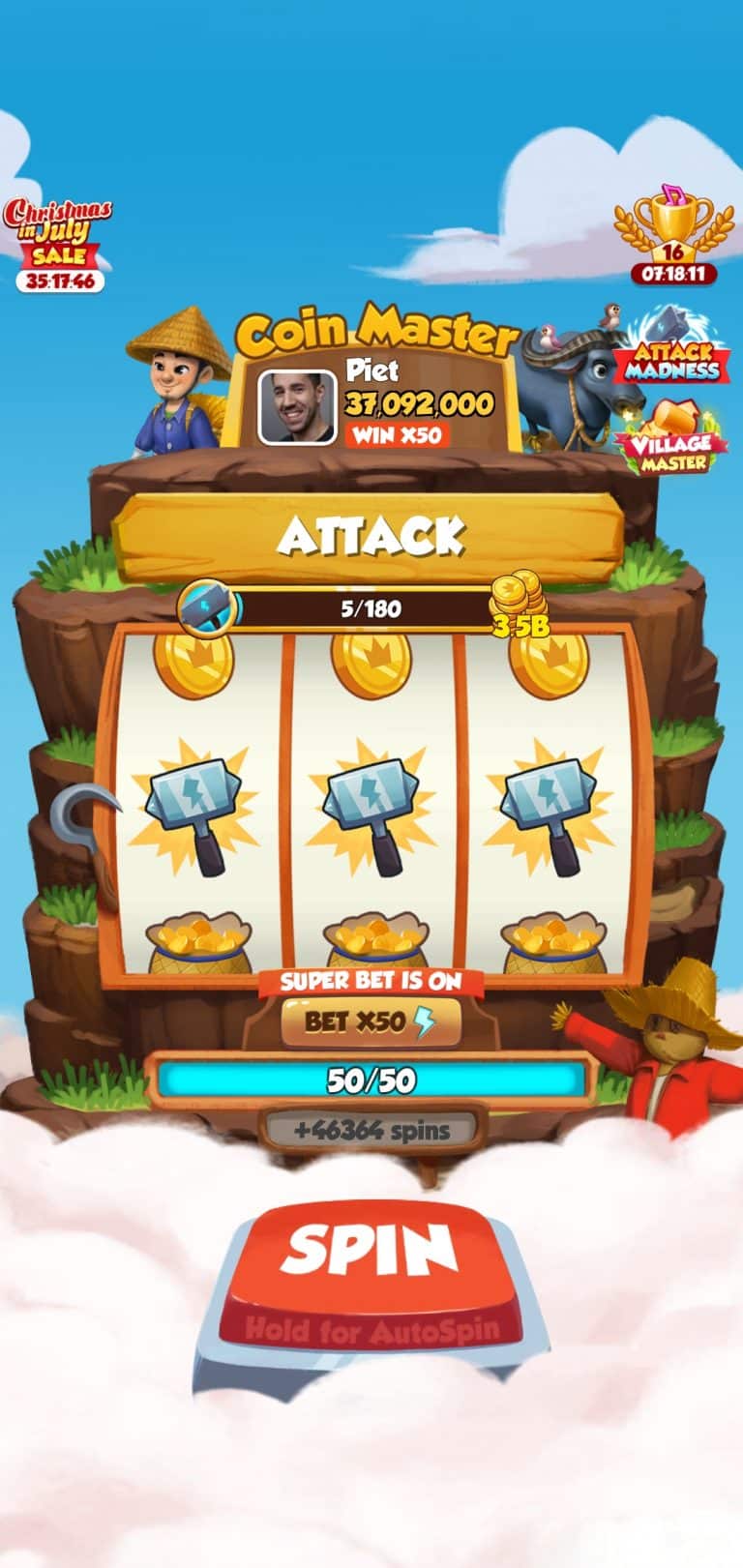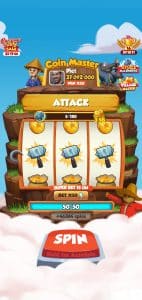 Attack Madness is an event in Coin Master in which you get rewards for attacking villages of other people. It doesn't matter if the attack destroys a building or is blocked. The more you advance in this event the more attacks you need to get rewards, but the rewards get bigger every time. If you play it normally you will need more spins than you get back playing this event. So in order to win you have to play this event wisely. How? Just let me tell you.
update December 2024: Attack Madness as a separate main event has not been in quite some time. The only time an attack is useful is within a 3 symbol event in which an attack gives you points. In Merchant Madness and the Achievement event an attack, or ultra attack, helps you complete missions. In the last two events extra rewards could be won if you attacked with tiger.
Easy method to beat Attack Madness
The most easy way to beat Attack Madness is to play at minimum bet for 10 times after an Attack. After 10 times increase your bet to maximum until you get an attack. This method works in Attack Madness because you get attacks quite often. This method isn't the one you get the most out of this event.
Need spins to play along in Attack event? Just make sure you get these daily free spins.
More advanced mode
If you want to put in a little more energy you can play it like this. Attacks have different intervals between them. If you keep 10 spins in between you might get some attacks at 1x. That is a waste of valuable attacks. In this method we are going to use this to our advantage. After an attack play for like 3 times at 1x, after that increase your bet to 10x. After 7 spins increase this to 25x and after 20 spins go to maximum bet. This way you don't spend too much spins right after an attack but still get a reasonable amount of attacks when you hit another village. If there are a lot of spins between attacks you get maximum result. This method will cost you a few more spins between attacks, don't waste attacks.
The best way to enter Attack Madness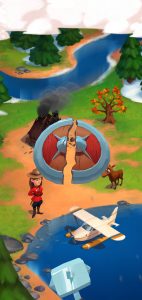 If you want to get the most out of Attack Madness you have to get pen and paper. In this method you are going to write down the number of spins between attacks and you are going to write down when you hit a raid. Why? In Attack Madness (and Raid Madness too) there is a pattern between the attacks. By writing down the number of spins between attacks you will see this pattern and can use this to your advantage. If you have an attack you can predict when the next attack will be. Is it soon or will it take a while. Go to minimum bet if you know there isn't an attack coming and go to maximum when a new attack is due. Don't wait too long to go to maximum attack though, because the number of spins changes a little in the pattern.
Variants of Attack Madness
The original Attack Madness gives you rewards if you have an attack. Nowadays it is more usual that you get a variant on this event as a main even. Not only do you get rewards for an attack, but also having 1 or 2 hammers five you some attack points. This has some influence on your strategy. You can't just look for attacks, but you have to look for 1 and 2 hammers too. These come even faster, but this also means that missions are more difficult to complete. In this case you still have to play for attacks, since they give the biggest rewards, but you might raise your bet a little more early to profit from the single and double hammer spins.
What is your strategy to win this event?
What is your best strategy to win at Attack Madness? Please let me know in the comments and help other people win spins and coins!
Last Updated on December 3, 2023 by Erik Dekker