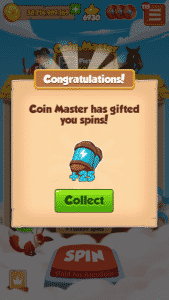 Free spins in Coin Master are a welcome way to keep playing the game. Next to the 5 spins you get every hour there are several ways how you can get extra spins for free. In this post I tell you how you can get extra spins as a free gift. Make sure you get all these free spins and keep enjoying Coin Master.
Get notified for new free spin links and site updates
Fill out this form to get notified for new free spin links and updates about this website. Don't worry, your data will be safe and secure. We don't sell your data to other companies. You can unsubscribe at any time. More free spin links below this form.
[email-subscribers-form id="1″]
Free spins every hour
When playing Coin Master and your spins go below 50 spins (or 60 or 70, depending on how many spins you can stock) you get new spins. These are 5 every hour. If you reach 50 spins you don't get extra free spins every hour.
Free spin for watching a video ad
If your number of spins get below 10 you get the opportunity to watch a video ad for an extra spin. You can get a maximum of 5 spins this way, but only if you don't get above 10 spins. These ads take about 30 seconds each and are useful when you are on the edge of buying a chest of building in your village.
Extra spins from gift links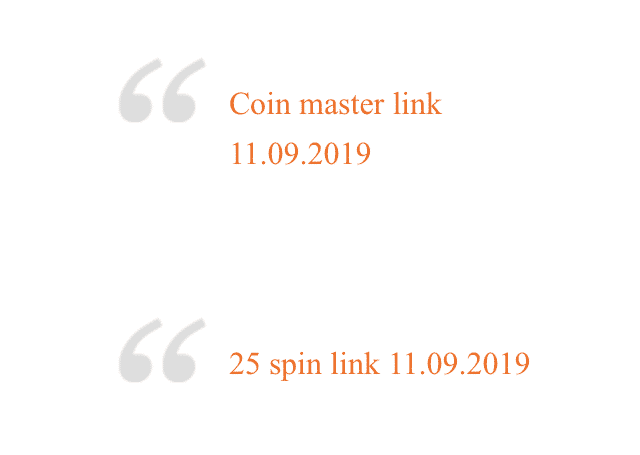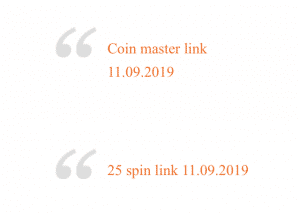 A very nice other way of getting extra free spins is by using gift links. Every day there are about 2 to 4 links available in which you get spins or coins or both. The number of spins can be 10 to 50 per link, which you get various ways. You can follow Coin Master on Facebook, Instagram or Twitter or let them e-mail you. These spins are added to your total always, not looking at a maximum.
Free spins gifted from friends
If you connect Coin Master to Facebook and you have friends playing also you can send each other every day 1 spin. There can be a maximum of 100 friends in you account, so you can get up to 100 spins every day. You can only get the spins if your number of spins is below 50.
NB. If you have a lot of friends then they can also attack and raid you. Be careful if these maximum of 100 spins is worth that.
Free spins with card set completes
If you complete card sets you get rewards. These rewards always include spins. If you wait until Set Blast you get even 30 to 50% more rewards. So a big tip from me: in every village buy a lot of chests!
Free spins for adding new friends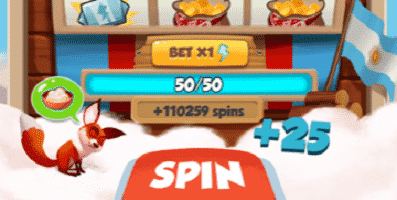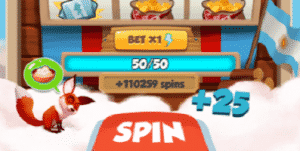 If you can persuade a friend to go and play Coin Master too you get a reward for that. This reward is a number of spins. The number you get from adding a friend depends on the village you are at. The higher the village, the more spins you get. To get these spins your Facebook friend cannot have a Coin Master account already and must be invited by you via your Coin Master account. It is said that the maximum number of friends you can invite is 150. These spins are added to your total no matter how many spins you already have.
Free spins gifted from Coin Master
Sometimes there is a bug in Coin Master in which you lose spins for nothing. If you claim your loss through the Coin Master app it might happen that you are rewarded some spins or coins. It helps if you have a screenshot that shows your loss.
Free spins in events
During raid and attack events you can get extra spins. The more you advance in the game the higher the rewards. In Attack Madness the highest rewards is 50.000 spins. Play wisely in these events so you don't lose all your spins for nothing. A fairly new feature in Coin Master is Rewards mania. These feature is in normal events, but only for a small time. In this time if you complete stages you don't only get the reward that is normal, but you also get extra coins or spins.
Extra spins in Viking Quest
In Viking Quest you have 10 stages in which you get rewards for finishing the stage. Most stages give you spins as a reward. In the last stage you get usually 5000 spins as a reward. It takes a lot of coins to finish this stage so you'd better be fully stacked with coins! But when completed you don't get like 6000 extra spins, you also got 2 new gold cards!
How do you get your free spins?
What is your favorite way to get extra spins? Are you a Viking Quest master or playing to complete all card sets? Do you know any other way to get extra spins, please let me know in the comments.